limited account access | Submit info to access your funds
Options
Mark as New

Bookmark

Subscribe

Mute
We need some info from you
We want to confirm that the information in your PayPal account is accurate as we noticed some suspicious activity in your account. To understand this better, we will require some information from you.
In an effort to keep your account secure, we've also limited certain features in your account. You'll be able to regain access to these features once you provide the information we've requested.
issues
issues 02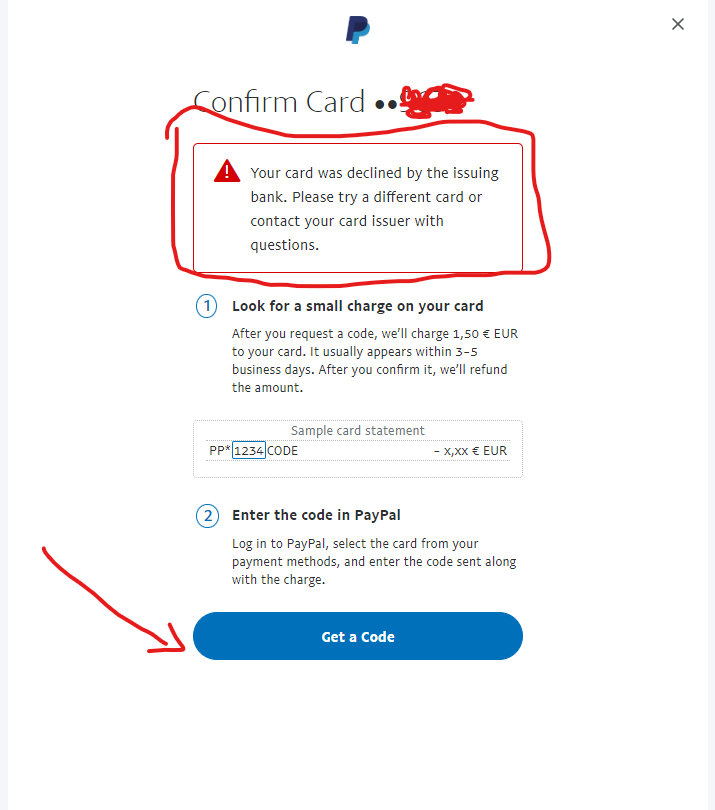 issues 03. when i click to Get a Code to fix i receive the messege with the issues
Login to Me Too
Haven't Found your Answer?
It happens. Hit the "Login to Ask the community" button to create a question for the PayPal community.