Options
Mark as New

Bookmark

Subscribe

Mute
Hi, I don't know why, but I'm getting Internal Server Error while trying to log in with sandbox accounts. Already tried the Live version but it doesn't work either. I followed all the steps described here but I can't make requests to Paypal to get access token back. What's this error?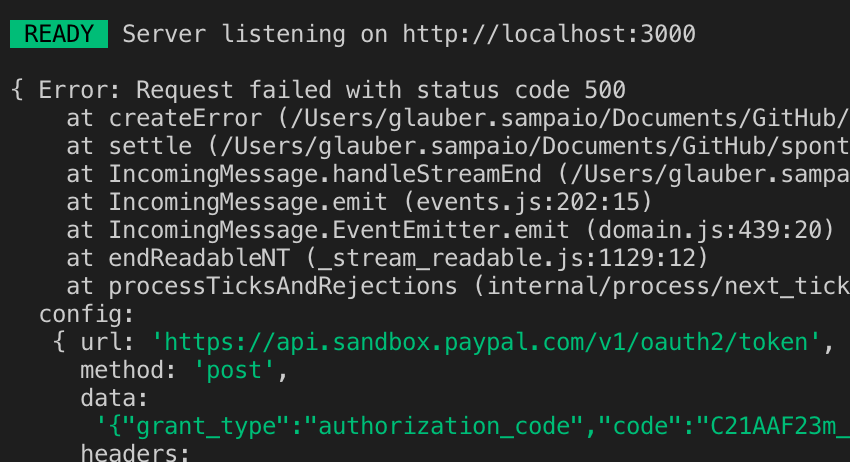 Login to Me Too
Haven't Found your Answer?
It happens. Hit the "Login to Ask the community" button to create a question for the PayPal community.